Even under the best of circumstances, expanding one's company is no easy feat. In the face of supply chain disruptions, rising prices, a historically tight labor market, and rapid technological advancement achieving growth might seem insurmountable. Many companies now look to their bank for advice on how to weather economic storms. Bankers offer treasury management solutions, such as loans and lines of credit, to help avoid fraud and fund equipment purchases for company executives. With so many financial institutions to choose from, we know how challenging it may be to narrow down your search for the ideal banking partner. In this article, we will discuss the most important factors to consider when selecting a banking partner for your company. 
Credibility and Trustworthiness
When trying to acquire a feel for the sort of organization you will be collaborating with, it is helpful to look at the institution's track record and reputation. You should consider forming a partnership with a financial institution that has a stellar reputation for standing by its customers during challenging times. Investigate the possibility that other businesses and customers who have had dealings with the bank have had difficulties or have lodged complaints. So, if you are choosing between either Wells Fargo or Chase, you should do your research and compare them to make sure you are making a good choice. Finding reviews and testimonials from current and former customers is another great way to learn about a company's reliability and legitimacy.
Responsible Management
The head of compliance, the head of technology, and the head of the fintech company should each have at least 10 years of experience in their respective areas of competence. Are they able to empathize with your perfect client? Is it apparent to them what it is that you want to make? How interesting and thought-provoking are their questions? Is the emphasis on the same things as it is on you? They claim to be your true partners, but are they willing to help you solve problems? When developing an entirely new product, the answers to these questions are of the utmost importance.
Cultural Alignment
Cultural compatibility is crucial for the success of any relationship. If your company is still young, you are probably accustomed to making choices fast, in a group, with little in the way of bureaucratic red tape. That's why you probably look down on most bankers as unimaginably sluggish. To start, it could help to have a better grasp of the regulatory framework under which banks operate. But it doesn't mean you should settle for someone who either doesn't respect your cultural norms or, even worse, has developed cultural norms that are in direct opposition to your own. Try to deal with a financial institution that is quick to respond, provides direct access to upper management, welcomes new ideas, and is dedicated to finding solutions to problems.
Strategic Alignment
You should think about strategic goals if you can demonstrate cultural compatibility. Verify your comprehension of the following key points: What role does this connection play in your long-term strategy? Do you know how your product or service contributes to the bank's long-term plans? The answers to these questions are the building blocks of a successful collaboration between you and your partner. Going beyond the first implementation phase and discussing roadmaps with a possible bank partner is a good idea if you're planning to produce a particular product or service. In the same way that we need to know where you want to move your business in the next six to twenty-four months, you need to know where the bank is going and how we plan to execute projects, both inside the partnership and with other significant efforts.
Transparency
Banks that are open with their fees and transactions may help their customers and other companies avoid surprises and make more educated choices. Companies should work with banks who are up-front about their fees and other expenses for various financial services. In addition, companies should assess the bank's openness in other areas, such as financial statement disclosures and rate change notifications. The relationship between the firm and the financial institution benefits from increased trust and a greater feeling of safety when interactions are open and honest. Businesses may create a more trustworthy engagement with their financial institution of choice if they place a premium on transparency and moral conduct.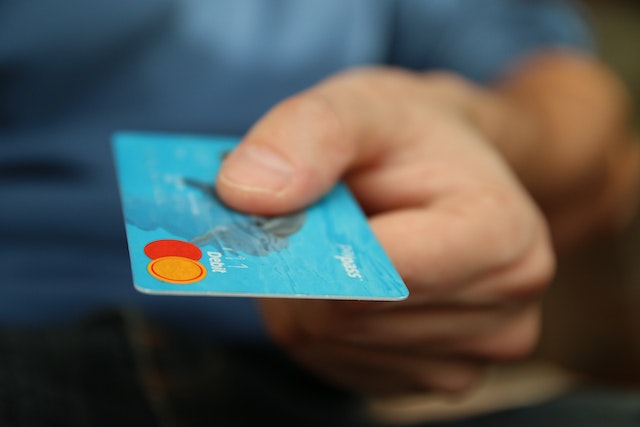 For sustained expansion, a company must carefully choose which financial partner to work with. Established organizations with a solid reputation are your best bet for ensuring credibility and dependability. Make sure you're being managed responsibly by checking their level of knowledge and dedication to meeting your requirements. For any collaboration to thrive, cultural compatibility is essential. You should look for banks that share your company's ideals. Also, openness is essential since trust is developed via sharing details regarding costs and procedures. By giving these things your entire attention, you may choose a banking partner that will be a strategic and trustworthy ally, helping your company succeed.