Your home is your family's most valuable investment, whose acquisition constituted a lifelong dream requiring much effort and sacrifice. Unfortunately, what was once enough may no longer be acceptable today, and your children are likely to need more space for their daily activities. Has your family expanded, and are you looking for a more spacious property? In that case, Sydney's property market probably has bad news for you.
NSW has some of the highest property prices in the southern hemisphere and, along with Melbourne, is one of the markets in urgent need of affordable housing. Buying a new, affordable property probably means a financial effort you can't afford. But one solution, which more and more citizens have been using in recent years, could be to contact home builders in Sydney who will build you an ADU. Known as granny flats, ADUs are the most affordable solution for cost-conscious owners who want to maximise their property's living space while increasing its market value.
As the name suggests, granny flats were initially built to house close relatives needing constant family supervision. However, over the years, the benefits of ADUs have become increasingly apparent, and the adoption of the Affordable Housing State Environment Planning Policy in 2009 has virtually eliminated the need for ADU construction council approval, dramatically increasing their popularity. Today, granny flats are a common sight in Australian backyards. And their rising popularity could solve the housing crisis facing our cities.
A Way to Increase Your Usable Space
The median value of homes for sale in Sydney recently exceeded $1 million. And for many families, figures like this are not affordable. Do your loved ones need extra space? In that case, granny flats constructed with the help of a house and granny flat builder should be considered. A granny flat built with the help of home builders will increase the usable space of your residence and significantly increase the market value of your main property.
ADUs are self-contained living spaces that can be used for storage and personal accommodation. The maximum size of such a building in NSW must be 60 square metres, comparable to a two-bedroom apartment in cities such as Melbourne or Canberra. ADUs can be used as separate offices, playrooms for your children, living rooms to host your friends, or bedrooms to rent out for consistent profits. They are efficient to build, less expensive than other market solutions, and significantly benefit communities and local owners. 
They Are Easier to Design and Construct
High-quality granny flats, built with the help of professional home builders, are much cheaper to assemble than their adjacent properties. In NSW, granny flats do not require council approval as long as they are built next to an existing house of at least 450 square metres. Moreover, since they are easy to build, these units' usage can be changed depending on economic situation or personal needs.
As fully-fledged autonomous living units, granny flats intended for occupancy must be connected to utilities, provide a minimum of twenty-four square meters of courtyard space, and feature a separate entrance from the main property. The requirements are pretty straightforward, and they could be effortlessly met with the help of a house and granny flat builder in Sydney. Granny flats can be used for different purposes, their completion can be achieved quickly, and the materials used for construction can vary as long as they meet the standards imposed by the ABCB.
They Are a Significant Boost to Your House's Value
Building an ADU with the help of a professional house and granny flat builder in Sydney could be one of the best investments you can make into your residence. The average construction price of a one-bedroom granny flat in NSW is $120-140k. At the same time, the added market value that an ADU will bring to your primary property will be a minimum of 30%. This means, at a quick calculation, that a $150k investment in a granny flat next to a house with a market value of $1 million will boost potential sale values by $300k.
Building an ADU with the help of professional home builders in Sydney could result in doubling your initial investment in just a few months. ADUs take an average of twelve to fourteen weeks to complete. And once their construction is finished, the listing price of your home could result in immediate profitability. What is the reason for this increase? Market desirability. Major Australian cities are currently facing a housing crisis. Therefore, affordable renting options are needed.
Let's say, for example, you want to rent out your new ADU unit for $580 a week. At this rate, your annual rental income could exceed $30k, allowing you to cover the cost of the granny flat construction in just five years. Of course, you'll have to factor in the taxes to the Australian government. Nevertheless, by and large, investing in ADUs is one of the safest moves you can make. And with a comprehensive planning policy, they can be one of the best solutions to solve the severe affordable housing crisis that plagues Australian cities in the 21st century.
It Might be Your Best Idea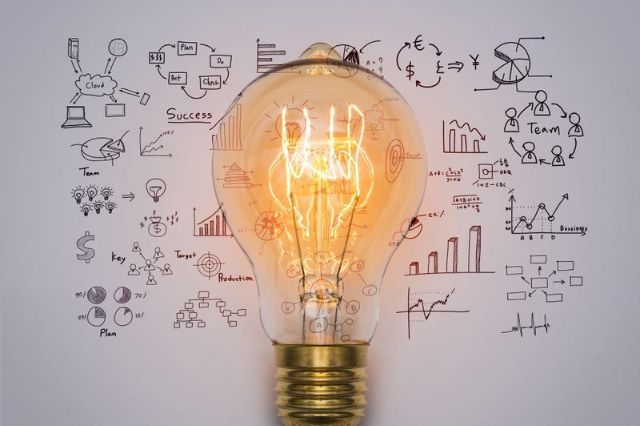 Using the professional services of a house and granny flat builder could be the surest way to increase the usable space of your property while boosting its market value. The professionals you work with will have the expertise to handle the construction of your ADU in a cost-efficient manner, will be up to date with the relevant architectural regulations for the area you live in, could help you bring your vision to the surface and not least, use their connections to get a better price on the building materials needed for the granny flat.

Professional ADU builders are bound by the regulations imposed by the Australian Building Codes Board, guarantee the quality of the work with their reputation, can complete the ADU construction process much faster than you could do it yourself, and are adequately insured, which will reduce the risks to you or your property. A professionally built ADU will contribute significantly to the market value of your home, provide you with the peace of mind needed to continue daily activities and be a safety net in case of financial uncertainties.