These days, vaping is no longer limited to the same old process. Manufacturers are aware of the rising need for customized vaping requirements. Because of this, modern vape devices come with a ton of features. Most significantly, the distinct requirements of each user have helped various brands add these new features. As a result, a vape device with a high quality 510 battery is more than a pipe dream.
Vaping is only enjoyable when you can continue it in your preferred condition. You may like to control its wattage or temperature. Maybe having a compatible coil is your requirement. Perhaps you prefer a good vape pen with a 510 thread battery. But these are no longer your dream as vape devices with many such great features are easily available.
Let's now see what are the unique personalization features found in modern vape pens.
Modern Vape Pens: What are the Personalization Features that One Must Know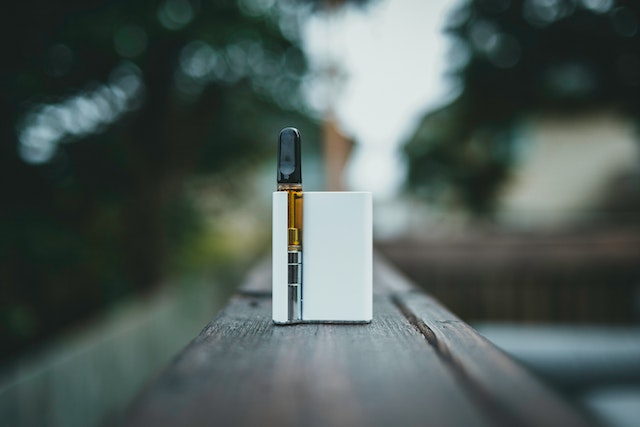 Temperature and Wattage Control
Many user's dreams of having a vape pen with wattage control have come true. In many modern vape pens, you will find features to control temperature and wattage. This feature is a key to fine-tuning the vaping experience. Moreover, it can also help achieve the perfect balance of flavor and vapor production. As a result, you can experience colder or warmer vaping sessions depending on your preference by having control over the temperature.
Adjustable Airflow
Now users can also decide the amount of airflow that they want to pass through their tanks. Yes, with variable or adjustable airflow in your vape device, it's now possible. To enjoy a mouth-to-lung (MTL) vaping experience users can choose a tighter airflow. For a direct-to-lung (DTL) vaping session a more open airflow is needed. So, enjoy a vaping session with complete control over the airflow.
Variable Voltage Settings
Controlling the power output of your device is also feasible now. Vape pens or mods are available with variable voltage settings and preheat functions. Using this feature users can now control vapor production, and also flavor intensity. Also, many devices are available these days that allow preheating. For proper and continuous vapor production this preheating function is necessary.
Compatible Coils
With compatible coils, you can certainly expect great vaping sessions. In today's vape pens, you will find a wide range of compatible coils. Moverer, each coil comes with its unique characteristics. You will find some coils ideal for maximum flavor and some are only for producing clouds. So, try to choose the right coil and you will certainly customize your vaping experience.
OLED Displays
Having a user-friendly vape pen is something that every beginner desires. It's also not a dream anymore as modern vape pens often come equipped with OLED displays. Also, such devices have user-friendly interfaces. Moreover, having such devices means getting additional information about the device. For instance, you will be able to know more about its battery life, wattage, and temperature. Also, users can enjoy its easy navigation through the menu options and adjust settings.
Adjustable LED Lights
Some users like to choose the color of the LED light or even adjust lighting patterns. With customizable LED lights it's possible these days. Yes, some vape mods feature customizable LED lights that allow you to set dynamic lighting patterns. Even though it will never improve your vaping experience, it will undoubtedly let you enjoy another personalized function.
Interchangeable Pods
Pod systems with interchangeable pods are now another popular feature that vapers can enjoy these days. It is mainly known for its great simplicity and convenience. With such a type of pod system users can now switch between different types of flavors. In this way, enjoying different vaping experiences throughout the day is possible. That's why, users can now experience even better vaping sessions.
Vape Pens are More Stylish
The modern vape pens or devices will never fail to impress your eyes. Apart from its crucial performance features its designs will also impress you. Many vape pens are available in various colors and designs, and they are made with durable materials. If you prefer sleek and minimalistic designs you will also get many options available. Your preference for bold and artistic patterns will also provide a lot of wonderful options. In short, vaping in your personal style is now also possible.
Endnote
The world of vaping has undergone a major transformation. Why? You will find the answer if you see the features of the vape devices available in the market. The modern vape pens come with multiple new and great features that have customized vaping experiences.
You may want to get control of flavor, vapor production, or temperature control. With modern vape pens, all these are possible and can be fulfilled. So, if you are planning to start customized vaping, keep in mind the features that we have mentioned here. Above all, do not compromise on safety and that's why only start your vaping journey with safe vape pens. So, start your customized vaping sessions with vape pens or devices that have all the features that you desire.