College life can be hectic when it comes to time management and efficiency. Students have to navigate a lot of different responsibilities, from essay writing to social life. No wonder a lot of them want to take advantage of all their time – in a queue, in traffic, or even when just being out. Good thing students can use smartphones to study.
Students can hugely benefit from studying on their phones with several splendid applications. It is easy, fast, and convenient. In this article, students can find the best tools to study on their phones and stay productive at any moment.
Academia.edu
This is a powerful application with a huge library of academic and peer-reviewed sources. By using it, you can do research from your phone at any moment. The main features are:
Free access to more than 24 million academic papers;
Opportunity to download papers in PDF to read offline;
Suggested and related articles by topic and author;
Summaries;
Track your mentions.
There are sources for almost any subject, including Physics, History, Engineering, Economics, Chemistry, Philosophy, Anthropology, etc. You might have a question, "Do I still need to use term paper writing service website?" And the answer is yes. Academia can only help you find information on the topic.
PaperWriter
If you need your paper written by professionals, you can always try a designated writing platform like PaperWriter. They offer writing, editing, and proofreading assistance with all types of college assignments. This service presents an opportunity for you to get an experienced author to write you an outstanding essay. Talk about saving time and energy!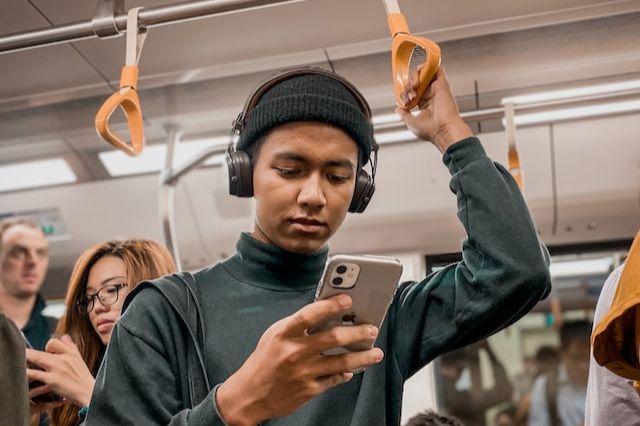 EdX
EdX is one of the best platforms when it comes to online learning. It is created by top US universities and offers various courses in almost any field of science. The courses are usually free, and you might pay a fee only if you need official certification of completion.
All of the courses are designed by university professors. They are innovative, engaging, and practical. And the best part is that EdX has a mobile application, so students can do all of that from their smartphones. The app comes with all the functionality the web version offers.
Quizlet
Flashcards are an amazing way to memorize important facts and revise the material. This app offers an opportunity to create your own flashcards for any subject you need to work on. The process is quite fast, and students can use flashcards in several different ways. Overall, it is a perfect way to get ready for tests and manage your day with a spaced learning technique.
There is also a decent library of existing flashcards. Often the subject you need is already available and ready to be used. The tool supports various multimedia as well. The basic functionality is available for free, although there is also a premium subscription.
Brain.fm
Those who need to focus while studying might benefit from Brain.fm. The main goal of this tool is to provide a comfortable soundtrack to your study session without distractions.
The music used in the app is proven to be effective for cognitive productivity. You can also choose the state you need to endorse, including:
Focus;
Relax;
Sleep;
Meditate;
Deep Work;
Study and Read;
Creative flow.
Students can also change the intensity of music or select specific genres.
Todoist
Todoist is not exclusively for studying. It is rather a great organizational tool for managing your day and responsibilities. Here students can organize their assignments and set deadlines for reports. They can also create to-do lists and plans to stick to.
You can automatically schedule routine activities and set specific projects. Reminders will keep you updated on upcoming deadlines and tasks you need to handle today. So you never forget to start on your paper or order professional essay writing services right on time. Often students struggle with responsibilities because they have to keep a lot of things in mind. But with Todoist, you can let the app remember all the dates and plans for you.
Deepstash
Deepstash does not focus on a particular subject. It is designed to train your brain and boost cognitive functioning with daily exercises. It is free to use but has ads. The tool uses only proven methods of brain training.
Here students can:
Get meaningful content every day and find exciting facts;
Read or listen to short ideas or concept explanations;
Keep track of your reading habits and get rewards to streak;
Organize documents into a personal library;
Work on specific skills like investment, productivity, problem-solving, etc.
Overall, it is a fun tool to learn a lot of new ideas and concepts instead of scrolling social media.
Wolfram Alpha
This tool is a must-have for those who study Mathematics, Engineering, or Science. It gives solutions for various Math problems with a detailed outline of how they are supposed to be solved. So when a student struggles with an equation, it is easy to get the answer and understand how to solve similar problems.
You can type in the problem or a question to get feedback. Also, there is plenty of educational and helpful content on these matters.
Wolfram Alpha covers Mathematics (from Elementary to Applied Math and Logic Functions), Statistics, Data Analysis, Chemistry, Physics, Engineering, Astronomy, Computational Science, and many more.
The only downside is that to access full functionality, you need to pay a subscription fee. However, it is pretty affordable, and such an investment makes sense for students that deal with this kind of problem daily.
In Summary
Studying on a smartphone is a great way to stay productive and flexible. With these applications, students can develop skills, follow scientific courses, focus on their assignments, or revise the course material. If you want to make the most out of your phone in terms of education, these tools are exactly what you need.